Alternative Crop Decision Tool:
Cucumber
Alternative Crop Decision Tool:
Cucumber
The questions below result in a composite score ranging from 0 to 100. A score of 0 indicates 'do not plant the crop', while a score of 100 would indicate 'there is absolutely no reason not to plant the crop'. There will be few instances of a score of 100. The icon(s) shown next to each question is meant to serve as a resource for producers relevant to each specified question shown. The questions below are intended to show red flag type concerns.
1. Does the intended planting site have good water and air infiltration, avoid areas with compacted soils, record high soil organic matter levels and lack a recent cucurbit crop production history?
Yes
No

2. If planting cucumbers by seed, then would you be willing to purchase seed that has had fungicide and insecticide treatments and plant the seed using a precision seeder?
Yes
No

3. To support pollination, are you willing to provide one honey bee hive per acre of cucumbers?
Yes
No

4. Are you willing to regularly scout cucumber fields for pests, diseases and weeds and adopt management strategies as needed to address issues discovered during scouting?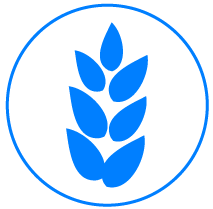 Yes
No

5. Cucumber fruit has a high water content, so growing cucumbers requires adequate moisture. Are you willing to install an irrigation system to provide cucumber plantings with reliable access to water?
Yes
No