Alternative Crop Decision Tool:
Pumpkin
Alternative Crop Decision Tool:
Pumpkin
The questions below result in a composite score ranging from 0 to 100. A score of 0 indicates 'do not plant the crop', while a score of 100 would indicate 'there is absolutely no reason not to plant the crop'. There will be few instances of a score of 100. The icon(s) shown next to each question is meant to serve as a resource for producers relevant to each specified question shown. The questions below are intended to show red flag type concerns.
1. Do you already have an identified market or are you willing to direct market the crop?
Yes
No

2. Do you have appropriate post-harvest storage or are you able to transport the crop to market immediately or soon after harvesting?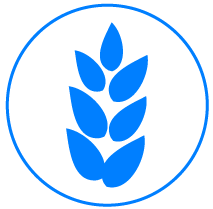 Yes
No

3. Are you willing to have beehives on or near your pumpkin planting to promote pollination wither by maintain the hives yourself or by negotiating with a local beekeeper?
Yes
No

4. Will you be able to maintain weed control by using herbicides, or utilizing mulches such as black plastic or organic mulching (e.g. straw or utilizing cover crops)?
Yes
No

5. Are you willing to use IPM (integrated pest management) strategies such as trap cropping and insect predators to control insect pests and control diseases?
Yes
No