Alternative Crop Decision Tool:
Peaches
Alternative Crop Decision Tool:
Peaches
The questions below result in a composite score ranging from 0 to 100. A score of 0 indicates 'do not plant the crop', while a score of 100 would indicate 'there is absolutely no reason not to plant the crop'. There will be few instances of a score of 100. The icon(s) shown next to each question is meant to serve as a resource for producers relevant to each specified question shown. The questions below are intended to show red flag type concerns.
1. For growing peaches, do you have access to a suitable growing site with features including adequate elevation, air and water drainage, soil type and soil pH?
Yes
No

2. Do sufficient fresh or processing marketing opportunities, such as pick-your-own, retail and wholesale markets, exist for highly perishable peach fruit?
Yes
No

3. Are varieties available that fit the chilling requirement, are disease-free and offer diversity in maturities?
Yes
No

4. Do you have access to enough skilled labor for preparing the planting site, planting trees, pruning trees, fertilizing orchards, scouting pests, thinning fruit and harvesting fruit?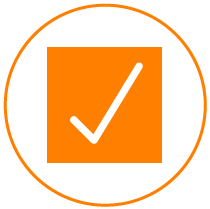 Yes
No

5. In terms of capital, can your operation sustain significant establishment costs and wait several years for trees to mature and yield fruit?
Yes
No